Free shipping for all orders over $150 with code FREESHIP150 at checkout.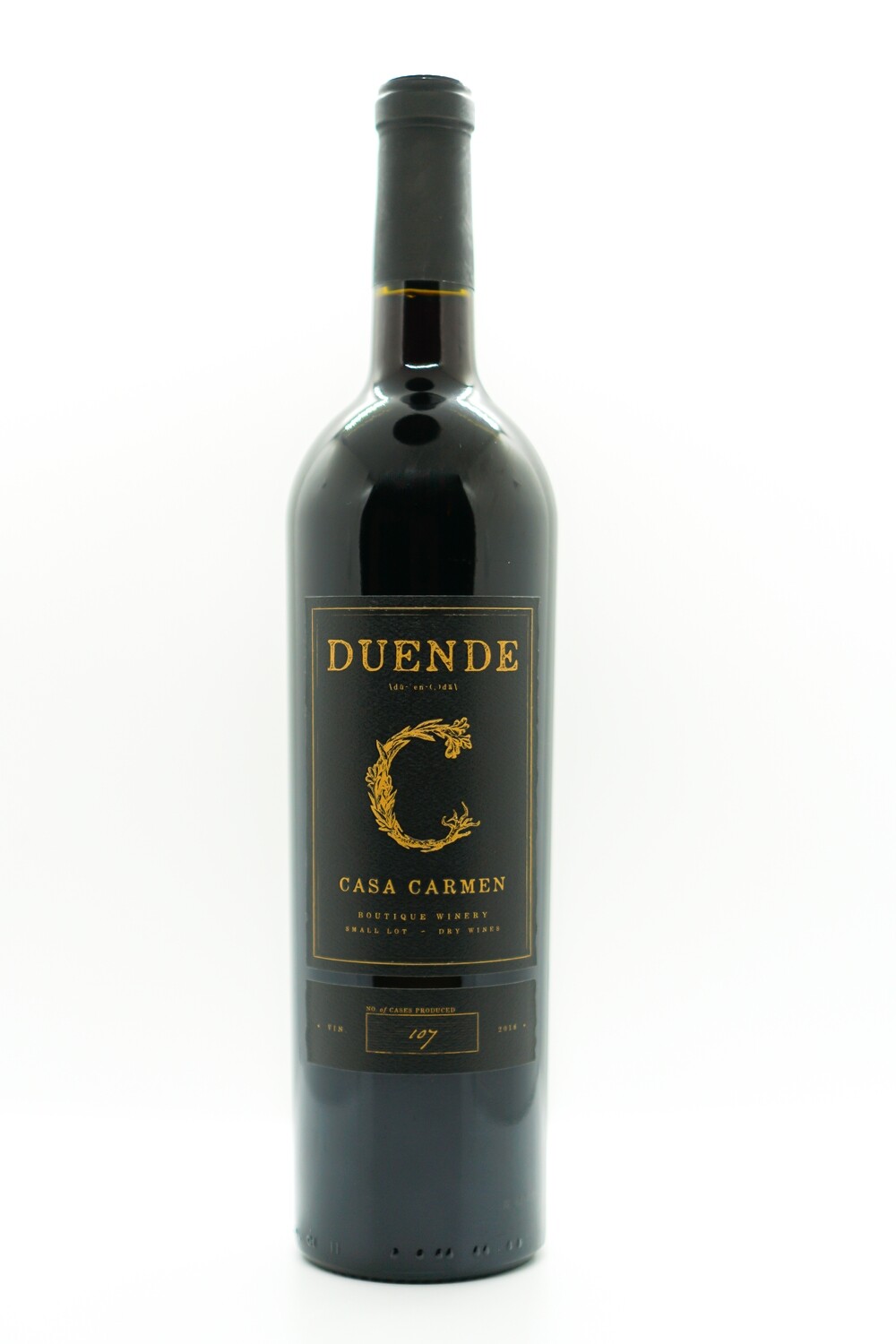 2018 Duende
SKU 3
Product Details
Made of 37% Merlot, 34% Cabernet Sauvignon and 29% Petit Verdot, this full-bodied red has been aged for 15 months in French Oak.

Duende originates from "dueño de casa" (master of the house) and is said to be a spirit of inspiration, especially in reference to art.
To have duende is to perform and create with this spirit of authenticity. The Spanish poet Federico García Lorca explained how unlike the muse from the heavenly heights, duende comes from the earth below, constantly dueling, struggling to emerge and create.

Duende is the power that directs its dwelling place towards making something extraordinary, unique, inimitable.

Shipping disclaimer: all wine shipments need to be signed for by a person at least 21 years of age at a daytime delivery address. If you are not local, please check in with one of our team members to confirm if delivery is available in your area.
Save this product for later